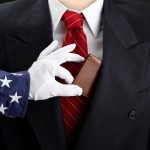 The next time you open your 401(k) or IRA statement and see your current balance, it might be worth remembering it isn't true.  The balance, you see, isn't all yours!
Remember how many times you've heard the phrase tax deferred?     You'll avoid taxes only as long as you leave the money untouched; of course, by age 70-1/2 or thereabouts you're going to have to take some money out, whether you like it or not, because Uncle Sam wants his cut.
Then, the truth hits:  You've been growing money for Uncle Sam, too!
If you're in a combined state and federal income tax bracket of 33%, it means only 66% of the balance you see on your statement is really yours – or ever will be.
For example, if your tax-deferred retirement plan statement indicates you have $500,000, remember it's illusory.  Your tax bracket will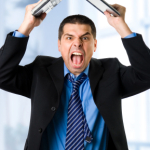 determine how much Uncle Sam will get – and Uncle Sam is not only the one who 'writes the rules', he also determines when he wants to do it.
If your combined state and federal tax bracket is 30%, for example, Uncle Sam's balance in your account is $150,000.  Your balance is $350,000 – unless Uncle Sam changes his mind about your bracket.
So, the next time you look at your tax-deferred balance, you might want to whack-off Uncle Sam's cut and enter the remaining balance on your own balance sheet – it will probably be a closer representation of what you really own when all the dust settles.
There are some steps you can take to reduce or potentially eliminate income tax in retirement, if you're prepared to do what it takes today.
You have to ask yourself:
With an aging population demanding services, do I feel confident Uncle Sam won't raise taxes in the future on those who've worked and saved?
With the "official" national debt over $19 trillion – and the real debt more like $89 trillion – do I feel confident Uncle Sam will simply manage better and keep taxes where they are on those who've worked and saved?
If you feel good about trusting their management of your money over the next thirty years, you may even be content with your tax status moving forward.  If not, you may want to begin exploring your options.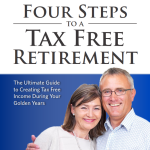 Here's a short report you might find interesting as a first step in your process.
You can access it here.  I hope you find it helpful.
Jim
——————————
RESOURCES:
Subscribe to IFG's Ezine:  IFG Insights at https://tinyurl.com/IFGInsights
Visit the IFG Website!
Jim Lorenzen is a CERTIFIED FINANCIAL PLANNER® professional and An Accredited Investment Fiduciary® in his 21st year of private practice as Founding Principal of The Independent Financial Group, a fee-only registered investment advisor with clients located in New York, Florida, and California. He is also licensed for insurance as an independent agent under California license 0C00742. IFG helps specializes in crafting wealth design strategies around life goals by using a proven planning process coupled with a cost-conscious objective and non-conflicted risk management philosophy.
The Independent Financial Group does not provide legal or tax advice and nothing contained herein should be construed as securities or investment advice, nor an opinion regarding the appropriateness of any investment to the individual reader. The general information provided should not be acted upon without obtaining specific legal, tax, and investment advice from an appropriate licensed professional.