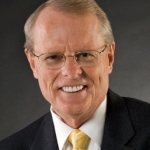 Jim Lorenzen, CFP®, AIF®
Is IFG right for you?
How do you know if you are a good fit?  Good question!  My services aren't right for everyone…
An IFG client typically has at least $500,000 in investable assets and fits one of the following categories:
Getting ready to transition into retirement – making decisions that will have a major impact on your life in retirement.  Social Security claiming, financial planning for emergencies as well as retirement, and having enough money to last your lifetime are all concerns.
Already retired or maybe planning relocation – this can add another layer of complexity to your decision-making.
In addition, an IFG client is optimistic, has a good sense of humor, and is fun to work with.  S/he knows that it's not about picking hot investments; it's more about responsible planning with a long-term view. We can't control markets or the economy; but, we can manage risks (inflation, taxes, market, costs, etc.).
You wouldn't build a house without a blueprint.  Your financial 'house' is no different. Everything worthwhile begins with a plan.
Ready to begin your journey?
Getting your retirement planning started is easy!
It's as simple as 1-2-3:
Step #1 – Decide on your Planning Priorities.  Complete The Personal Planning Priority Review.   This form needs to be completed and returned at least the day prior to our introductory phone call.   You can download it for completion ahead of time.  Once completed and returned.  Alternatively, you can begin with MyBlocks (See the About You page).
Blocks Menu – Retirement Focus
Step #2 – Schedule your introductory call. No telephone tag; just use this handy scheduler to choose a time!  During this call you'll learn about my practice and have an opportunity to ask any questions about how IFG serves clients.
At the end of the call, you can decide if you would like to schedule a meeting.   See How to Get Value from an Advisor Relationship.  If you decide to move forward…
Step #3 – Schedule your first meeting.  This meeting – by appointment only – can take place either online or in person at my office.  The office is easy to find, just off the #118 at First Street in Simi Valley.

Step #4 – Prepare for our first meeting.  You'll need to gather the information necessary for our first meeting.  Here's the agenda and list of items you'll need.
The First Meeting.   The initial analysis typically requires two meetings – This is where we learn about each other and I will learn about your current situation – financially and personally –  and what  goals you want to achieve.  This information will allow me to create a needs analysis for a second meeting.  This analysis will show you where you stand today in relation to your life goals.  You will also see what you can do to improve your outlook.
As noted above, it all begins with a call.  We can do a screen share call – about 20 minutes – which will help you understand the entire process and give you a chance to ask any questions you might have.
Schedule your call today! It's easy!… and it may be the best decision you've made in a long time.
Items for your information:
The Seven-Step Planning Process– describes the planning steps from the CERTIFIED FINANCIAL PLANNER® Board of Standards.
The Planning Process – charts the work flow and expected timelines.  Not all steps apply to every situation.
You also might want to visit the "All About You" tab above for topics you may want to consider. If you're married, they might be good topics of conversation with your spouse.
Jim