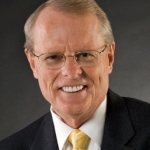 Jim Lorenzen, CFP®, AIF®
Getting your retirement planning started is easy!
It's as simple as 1-2-3:
1 – Decide on your Planning Priorities

Individuals:
Complete The Personal Planning Priority Review.   Ideally, this form should be completed and returned prior to our introductory phone call.   If you wait until our meeting,  you should arrive for our meeting 15-minutes early to complete this form.  Alternatively, you can download it for completion ahead of time.  Next, go to Step 2 below.
Business Owners:
IFG provides a number of services for Business Owners.   The first step is to identify your priorities and concerns with our Business Planning Priority Review (BPPR).  You can download it here.  You can save this fillable PDF to your computer and work with it at your convenience.
The next step:
2 – Schedule your introductory call. No telephone tag; just use this handy scheduler to choose a time! At the end of the call, you can decide if you would like to schedule a meeting.   See How to Get Value from an Advisor Relationship.
3 – Prepare for our first meeting.  You'll need to gather the information necessary for our first meeting.  Here's the agenda and list of items you'll need.
The office is easy to find, just off the #118 at First Street in Simi Valley.
The First Meeting.   This is where we learn about each other and I will learn about your current situation and what  goals you want to achieve.  This information will allow me to create a needs analysis for a second meeting.  The fee for the first meeting is $300.
Schedule your call today! It's easy!… and it may be the best decision you've made in a long time.
Items for your information:
The Seven-Step Planning Process– describes the planning steps from the CERTIFIED FINANCIAL PLANNER® Board of Standards.
The Planning Process – charts the work flow and expected timelines.  Not all steps apply to every situation.
You also might want to visit the "All About You" tab above for topics you may want to consider. If you're married, they might be good topics of conversation with your spouse.
Jim