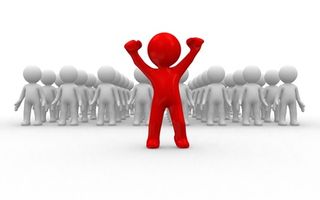 "Will your interest be placed first?"
There are lots of good brokers and investment advisors, but it's up to you to ensure your interest is protected. Although there are no guarantees, one way of mitigating the risk of conflicting advice is to have your financial advisor sign the Prospective Client Disclosure Form developed by the Center for Fiduciary Studies.   You can Download PROSPECTIVE CLIENT DISCLOSURE FORM here.
Planning your retirement?
I often include tidbits from Money Magazine and the recent "Six Secrets of Retirement" is a story worth reading!
Is it Getting Late?
Back in the late 1990s I would visit my retired parents in Florida every year.  I could see they were beginning to decline, and my wife and I both invited them to come to California to live with us.  They, of course, wanted to remain independent.  I remember telling them, "Don't wait until you can't before you have to."   While I guided my father's investments and told him what to do, (i.e., meet with a local estate planning attorney, etc.), I didn't want him to feel I was being pushy.  Dad was a highly intelligent and had been a highly successful electrical engineer, so I thought he was doing the right things.  He wasn't – and when the time came, I ended-up having to 'sort-it-all-out' in the midst of dealing with his lung cancer and mom's Alzheimer's while selling their home and orchestrating their move to our home in California.
Why am I telling you this?  If you haven't "had the talk" with your parents, you can never start too soon.
Want to know how?
Financial writer Jack Tatar wrote an excellent book, "Having The Talk";  I heartily recommend it, and you can purchase it in paperback on Amazon, as well as through most book sellers.
Enjoy!
Jim
————-
RESOURCES:
IFG Report:  The Hidden Risk No One Talks About (registration required)
A Financial Conversation Checklist (does not require registration)
Subscribe to IFG's Ezine:  IFG Insights   https://tinyurl.com/IFGInsights
Follow Jim on Twitter: https://twitter.com/JimLorenzen
Jim on LinkedIn   https://www.linkedin.com/in/jimlorenzencfp
IFG on Face book
Jim Lorenzen is a CERTIFIED FINANCIAL PLANNER® professional and An Accredited Investment Fiduciary® in his 21st year of private practice as Founding Principal of The Independent Financial Group, a fee-only registered investment advisor with clients located in New York, Florida, and California. He is also licensed for insurance as an independent agent under California license 0C00742. IFG helps specializes in crafting wealth design strategies around life goals by using a proven planning process coupled with a cost-conscious objective and non-conflicted risk management philosophy.
The Independent Financial Group does not provide legal or tax advice and nothing contained herein should be construed as securities or investment advice, nor an opinion regarding the appropriateness of any investment to the individual reader. The general information provided should not be acted upon without obtaining specific legal, tax, and investment advice from an appropriate licensed professional.