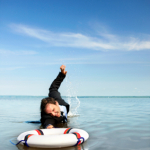 Jim Lorenzen, CFP®, AIF®
The DOL wants investors to know who their "advisors" are and just how they operate when giving advice to consumers regarding their retirement accounts, i.e., 401(k)s, IRAs, etc.
Under the new rules, which are scheduled to be phased-in over time beginning in April, any financial advisor providing advice on retirement accounts must act as a fiduciary – clients' best interest must be the sole consideration – as opposed to operating under the old "suitability" standard – as long as the investments recommended are suitable, they pass the test, i.e., the recommendation doesn't have to be in the client's best interest.
RIAs (Registered Investment Advisors) have been operating under that standard for all client accounts for years; but "dually-registered" financial advisors – those selling securities as registered representatives of broker-dealers who are also registered as RIAs – have been utilizing two different standards, thus providing a confusing landscape for many investors who may find it difficult to determine just when their advisor is wearing which hat.
Commissions aren't really the issue; however, because of the conflicts commissions can create, any advisor who provides advice or recommendations on retirement account investments for commission compensation will be required to provide the client with a Best Interest Contract Exemption (BICE) agreement.
The DOL has posted a consumer protection piece on their website, containing a more complete explanation, as well as a list of questions consumers should ask their advisor.  See DOL Consumer Protection Rights.
Hope you find this helpful.
Jim
---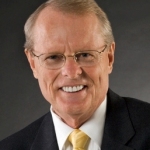 Opinions expressed are solely those of the author.  The Independent Financial Group does not provide legal or tax advice and nothing contained herein should be construed as securities or investment advice, nor an opinion regarding the appropriateness of any investment to the individual reader. The general information provided should not be acted upon without obtaining specific legal, tax, and investment advice from an appropriate licensed professional.  

James Lorenzen is a Certified Financial Planner® professional and an Accredited Investment Fiduciary® in independent practice since 1991.   The Independent Financial Group is a fee-based registered investment advisor with clients located across the U.S.  Jim is also licensed for insurance as an independent agent under California license 0C00742. Jim can be reached at 805.265.5416 or (from outside California) at 800.257.6659.