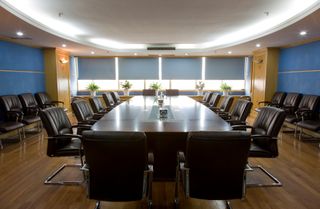 Simple.  Quite often qualified plan contributions, even at the limits, will be inadequate to meet the retirement income needs of highly compensated employees.
Executives at companies with 401(k) plans actually often find they're severely limited by plan limits as to how much they can contribute; and, that severely limits their ability to achieve the necessary levels of retirement income to continue their pre-retirement standard of living, even when coupled with Social Security.
For example, it's not uncommon to find that a typical wage earner will achieve about 60-80% of final compensation from a combination of Social Security and qualified plan distributions.  But, a highly-compensated executive (HCE) may only achieve retirement income of about 10-30% of final compensation.
Will Your Top Executives Exercise "Free Agency"?
It's no secret:  It can take years to find or develop the executive talent needed to build the business to the next level.  Not only is executive talent is hard to come by, it is even more difficult to replace when it walks out the door.
What keeps a key executive?  There are many reasons, of course; but, a strong monetary incentive package is likely a bedrock requirement.  People tend to stay where they feel appreciated and appropriately rewarded.  Structured incentive plans can help keep key executives in place and motivate them to higher levels of performance.
But non-qualified deferred compensation plans aren't right for every business.  There's more to learn about executive compensation; and you can find an introduction here.
Enjoy!
Jim
RESOURCES:
IFG Report:  The Hidden Risk No One Talks About (registration required)
A Financial Conversation Checklist (does not require registration)
Subscribe to IFG's Ezine:  IFG Insights   https://tinyurl.com/IFGInsights
Follow Jim on Twitter: https://twitter.com/JimLorenzen
Jim on LinkedIn   https://www.linkedin.com/in/jimlorenzencfp
IFG on Face book
The Joint Committee on Taxation
Become an IFG client!  Don't play phone-tag; schedule your 15-minute introductory phone call using this convenient scheduler!
Jim Lorenzen is a CERTIFIED FINANCIAL PLANNER® professional and An Accredited Investment Fiduciary® in his 21st year of private practice as Founding Principal of The Independent Financial Group, a fee-only registered investment advisor with clients located in New York, Florida, and California. He is also licensed for insurance as an independent agent under California license 0C00742. IFG helps specializes in crafting wealth design strategies around life goals by using a proven planning processcoupled with a cost-conscious objective and non-conflicted risk management philosophy.
The Independent Financial Group does not provide legal or tax advice and nothing contained herein should be construed as securities or investment advice, nor an opinion regarding the appropriateness of any investment to the individual reader. The general information provided should not be acted upon without obtaining specific legal, tax, and investment advice from an appropriate licensed professional.