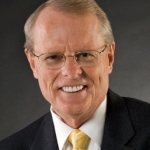 Watch for mutual fund companies to begin touting their 5-year track-records in a race for new assets. That's because the 'market meltdown' happened six years ago, so those numbers won't show up in the five-year calculations. I don't expect too many commercials touting ten-year returns since those would include the melt-down years.
Also worth thinking about: The market experience pretty decent gains during 2013… somewhere around 30%. Few expect that trend to continue and many, if not most analysts, expect more modest returns for 2014… in the neighborhood of mid-to-low single-digit returns. If that's true, mutual fund investors may want to be careful. If the returns are as low as expected, many mutual fund managers may decide to lock-in their gains, and that may create a double-hit for mutual fund investors: Low returns combined with a high tax bill.
Jim
———-
Here's a free report:  Understanding The Mutual Fund Landscape.
You also might like:  The Hidden Risk No One Talks About.