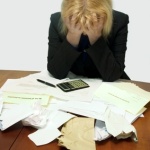 Did you know it's possible for a grandparent to gift $10,000 to a grandchild for a college education and end up costing the family up to $7,000 in financial aid?  That's a lot of money to pay for a $3,000 benefit.
Did you know how some wealthy families end-up paying a lot less for college than the rest of us?
Many, if not most, people make numerous mistakes when it comes to planning for college.
They assume they won't qualify for aid – often untrue, even for people making $175K a year.
Waiting until the last minute – rushing often leads to costly mistakes.
Applying to colleges they like, based on rankings, without considering 'best fit'
Picking the wrong schools – often limits the opportunity for merit money.  I've heard the divorce rate in the U.S. is around 50%.  College choices are often made emotionally, as well.
Assuming all aid is the same – the fact is some schools are better endowed than others, which means not all aid is equal.  A $60K school may actually be a better choice than a $40K school!
Not understanding the aid formulas – knowing what's included and what isn't in qualifying for federal aid can make a huge difference in how much comes out of pocket.  How your assets are arranged is important.
Not applying for aid at all – probably the #1 mistake – parents should file forms no matter what.  If you don't file, the college may feel there's no need for merit money.  Even if you have a high income and substantial assets, filing the forms will show the college your ability to pay, and discounts to those who can demonstrate payment ability are not uncommon.  The forms are actually the 'means' to the best deal.  In fact, many merit scholarships actually require financial aid forms.
Responding to college offers too soon – knowing how to leverage offers to achieve additional merit money or discounts can result in substantial savings (note: the IFG/CFS Client Care Center has deep experience in evaluating offers, as well as leveraging them).
Forgoing professional help  – My dad once told me, "Some people know the cost of everything and the value ofprofessional help nothing."  Mistakes are usually more costly than doing it right the first time.
IFG has partnered with Collegiate Funding Solutions (CFS) to help clients receive independent, objective help navigating the college funding and admissions maze.  You can learn more about it on the IFGCollegeFunding website.  There, you can:
Download a free and informative report, "Insider Strategies and Secrets to Reducing Your College Costs"
See a short video, ""A Lesson in Paying for College".
Learn how much scholarship money your student qualifies for;
Subscribe to the CFS award-winning e-newsletter and stay informed about important college planning, funding, and admissions information
See college-specific projected four-year costs – for virtually any college your student(s) wish to attend
Arrange to receive a quick diagnosis of your specific situation – a valuable and important step to getting it right.
There's even a college planning primer on the planning and financial aid landscape.
If you have a high school student wondering about navigating the maze, even as you're wondering how you can make it happen financially without jeopardizing your retirement or amassing a huge debt, there's little time to waste.
Jim
ADDITIONAL RESOURCES:
College Planning and Funding Strategies –  Just like with the airlines, there are often two prices people pay for the same education:  The price paid by the informed and the price paid by the uninformed.   What are the projected four-year costs for the college your student desires?  How much scholarship money will your student qualify for?  You can see a short video, "A Lesson in Paying for College", and download a free report, "Insider Strategies and Secrets to Reducing your College Costs."  You can learn more on the IFG College Funding site.
Retirement Income Planning– The wrong Social Security claiming strategy could conceivably cost hundreds of thousands of dollars and have a dramatic impact on your other retirement assets!   Knowledge is more than power; it's real money.  You can learn how to get to the right strategy with the right planning.
Arrange a brief 15-minute introductory phone call with Jim Lorenzen, CFP®, AIF® here.
Financial Planning and Investing:
IFG Report:  Understanding Mutual Funds
IFG Report: The Hidden Risk No One Talks About  (Registration required)
Begin the discussion with your spouse with this Financial Converstion Checklist.  (No registration required)
Facing financial decisions but feel you need to do some homework first?  You might benefit from looking through our free Life Guides and using some financial worksheets!
Visit theIFG Website!
Follow Jim on Twitter: @jimlorenzen and also Jim's MoneyBlog
Jim on LinkedIn
IFG on Facebook
Become an IFG client!  Schedule your 15-minute introductory phone call here!
———————
Jim Lorenzen is a CERTIFIED FINANCIAL PLANNER® professional and An Accredited Investment Fiduciary® in his 21st year of private practice.
The Independent Financial Group is a fee-only registered investment advisor with clients located across the U.S.  He is also licensed for insurance as an independent agent under California license 0C00742. Jim can be reached at 805.265.5416 or (from outside California) at 800.257.6659.
Interested in becoming an IFG client?  Why play phone-tag?  You can easily schedule your 15-minute introductory phone call!
The Independent Financial Group does not provide legal or tax advice and nothing contained herein should be construed as securities or investment advice, nor an opinion regarding the appropriateness of any investment to the individual reader. The general information provided should not be acted upon without obtaining specific legal, tax, and investment advice from an appropriate licensed professional.