… and mistakes are more common than you might think.
IRA mistakes generally revolve around errors associated with required minimum distributions (RMDs), hardship distributions, and distributions involving pre-tax vs. after-tax funds; but rollover errors can create special headaches.  Ineligible rollovers are often taxable (unless they are after-tax funds) and could be subject to a 10% IRS penalty.  Not good.
According to retirement expert Ed Slott[i], the biggest three ineligible rollovers are:
>  Violations of the one-per-year IRA rollover rule
>  Missing the 60-day rollover deadline.
>  Distributions to non-spouse beneficiaries (a non-spouse beneficiary can never do a rollover.  The funds must be moved as direct transfers).
Those are only the top three; but there are many other lesser-known rollover tax-traps.   If you're retiring and planning a rollover, you might consider getting professional help.  You can find a CERTIFIED FINANCIAL PLANNER® (CFP®) professional here.
Naturally, if I can help, you can get things started here.
Here's an IRA Rollover Checklist you might find helpful, as well as a little insight about How To Get Value from an Advisor Relationship.
Jim
——————-
[i] El Slott is a CPA based in Rockville Centre, New York, who has appeared on PBS and is the author of several books on IRAs.
---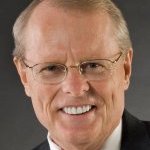 Jim Lorenzen is a CERTIFIED FINANCIAL PLANNER® professional and an ACCREDITED INVESTMENT FIDUCIARY® serving private clients since 1991.   Jim is Founding Principal of The Independent Financial Group, a  registered investment advisor with clients located across the U.S.. He is also licensed for insurance as an independent agent under California license 0C00742. The Independent Financial Group does not provide legal or tax advice and nothing contained herein should be construed as securities or investment advice, nor an opinion regarding the appropriateness of any investment to the individual reader. The general information provided should not be acted upon without obtaining specific legal, tax, and investment advice from an appropriate licensed professional.