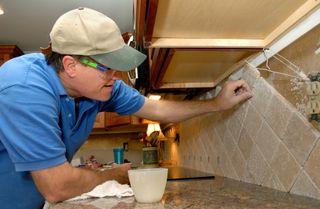 That's what we've always been told!  But, how many of us have ever really run the numbers?  A recent case from indicates what most of us already know:  Most people don't understand cash flow.
An article by Jim Grote, CFP®, in this month's Financial Planning relates the story of a 54-year old single woman, a homeowner, who intends to retire at age 66.   The question:  What would happen if she sold her home in 2016 and rented a similar home in the neighborhood?   Since people are living longer and it's wise to be conservative, a life expectancy of 100 was used.
The numbers:  If she were to sell her home at an estimated future value of $892,000 in 2016, her mortgage of $392,000 would be paid off, leaving net proceeds of $491,000, after adjusting for incidentals.  She would also not be paying out $17,000 a year for homeowner's expenses such as taxes, homeowners insurance, repairs, maintenance, capital improvements, some utilities, and landscaping.
She would be paying $30,000 annually (before inflation) in rental payments, with everything else remaining the same, including a $2 million investment portfolio.
The cash-flow analysis result:  If she sold her home in 2016, she would die with portfolio assets of somewhere around $1.5 million.   If she keeps her home, she runs out of cash at age 95 (equity in her home would be passed-on to her heirs).   Quite a difference.
There may be other time-bombs in the wings.  The same cash flow crunch may be awaiting those in residential investment properties.
Too often, people assume what's right based on conventional thinking without having really run a sophisticated "what if" financial analysis.
The takeaway:  If you're wondering, it's worth investigating.  Now is always better than later.
Jim
——————
RESOURCES:
IFG Report:  The Hidden Risk No One Talks About (registration required)
A Financial Conversation Checklist (does not require registration)
Subscribe to IFG's Ezine:  IFG Insights
Follow Jim on Twitter: @jimlorenzen
Jim on LinkedIn
IFG on Facebook
———————
Jim Lorenzen is a CERTIFIED FINANCIAL PLANNER® professional and An Accredited Investment Fiduciary® in his 21st year of private practice as Founding Principal of The Independent Financial Group, a fee-only registered investment advisor with clients located in New York, Florida, and California. He is also licensed for insurance as an independent agent under California license 0C00742. IFG helps specializes in crafting wealth design strategies around life goals by using a proven planning process coupled with a cost-conscious objective and non-conflicted risk management philosophy.
The Independent Financial Group does not provide legal or tax advice and nothing contained herein should be construed as securities or investment advice, nor an opinion regarding the appropriateness of any investment to the individual reader. The general information provided should not be acted upon without obtaining specific legal, tax, and investment advice from an appropriate licensed professional.