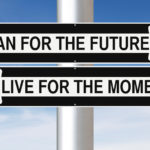 Jim Lorenzen, CFP®, AIF®
According to a survey conducted by Bankers Life Center for a Secure Retirement, middle income boomers aren't paying much attention to planning for their old age.
Here are some of the results:
While 61% have taken at least one step in retirement planning, about only 1% have taken all the steps.
Only 25% have calculated a monthly retirement goal – no information on what method they used – but only 12% have translated that into an account balance goal.
Only 9% have developed a formal, written plan (how this happened with only 1% having completed all the steps, noted above) is a little interesting.
Nevertheless, they still have some work to do, it appears.   Maybe a good first step might be attending our retirement planning webinar this coming Saturday.  They can learn more and register here.
---
Jim Lorenzen is a CERTIFIED FINANCIAL PLANNER® professional and An Accredited Investment Fiduciary® serving private clients providing retirement planning and wealth management services since 1991. Jim is Founding Principal of The Independent Financial Group, a fee-only registered investment advisor with clients located across the U.S.. He is also licensed for insurance as an independent agent under California license 0C00742. The Independent Financial Group does not provide legal or tax advice and nothing contained herein should be construed as securities or investment advice, nor an opinion regarding the appropriateness of any investment to the individual reader. The general information provided should not be acted upon without obtaining specific legal, tax, and investment advice from an appropriate licensed professional.