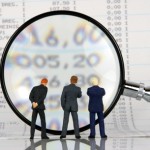 Jim Lorenzen, CFP®, AIF®
The new jobs report shows 178,000 jobs were created last month – and much of the media has reported that number; however, there's a number missing:  All but 9,000 were part-time.
While unemployment has dropped from 5% to 4.6% over the past year, the participation rate has remained constant and those eligible workers not in the labor force has actually gone up, as you can see.
All of this, of course, seems to be forming a pattern occurring in an environment of increasing national debt.   If you want to give the politicians your own feedback on this, there are resources you can use.
If you're one of those trying to navigate retirement planning in the midst of all the media `white noise' and financial uncertainty, it might help to have a roadmap.  Maybe I can help.  You can begin here.
Jim
---
Jim Lorenzen is a CERTIFIED FINANCIAL PLANNER® professional and An Accredited Investment Fiduciary® serving private clients since 1991.   Jim is Founding Principal of The Independent Financial Group, a  registered investment advisor with clients located across the U.S.. He is also licensed for insurance as an independent agent under California license 0C00742. The Independent Financial Group does not provide legal or tax advice and nothing contained herein should be construed as securities or investment advice, nor an opinion regarding the appropriateness of any investment to the individual reader. The general information provided should not be acted upon without obtaining specific legal, tax, and investment advice from an appropriate licensed professional.