If you're thinking of purchasing an annuity, here's a report you might find helpful.
I seldom use annuities for client portfolios; but, that doesn't mean they're bad.  Any financial instrument will have it's good and bad points; the question is really whether the instrument in question is appropriate for a particular client, and given that I take fiduciary status for my clients, it MUST be in a client's best interest.
Television commercials abound – some advisors telling you they have annuity strategies no one else has (uh huh) and others telling you they'd rather die before they'd ever sell one (neglecting to either differentiate what annuities they're talking about – variable and fixed annuities are two entirely different animals with virtually nothing in common – or to tell the viewer they're not licensed to sell annuities to begin with).   The truth is both types of commercials are misleading and tend to target those who don't know what questions to ask – convenient.
If you're considering purchasing an annuity, and I'm not recommending that you should,  you might find this report about the things you should consider helpful.  You can access it here.
Hope you find this helpful.
If you would like help, of course, we can always visit by phone.
---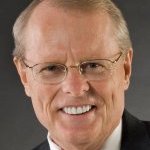 Jim Lorenzen is a CERTIFIED FINANCIAL PLANNER® professional and An Accredited Investment Fiduciary® serving private clients since 1991.   Jim is Founding Principal of The Independent Financial Group, a  registered investment advisor with clients located across the U.S.. He is also licensed for insurance as an independent agent under California license 0C00742. The Independent Financial Group does not provide legal or tax advice and nothing contained herein should be construed as securities or investment advice, nor an opinion regarding the appropriateness of any investment to the individual reader. The general information provided should not be acted upon without obtaining specific legal, tax, and investment advice from an appropriate licensed professional.