Did you know that as much as 80% to 90% of many business owner's net worth is tied-up in their businesses?
According to the Exit Planning Institute's State of Owner Readiness survey, 83% of business owners do not have a plan for how they will leave their business.
It's interesting when you consider the number one reason a business owner sells is to fund retirement.  The stats above are even more alarming when you consider that 70% of those doing over $1 million in revenue are 54 years old or older; and many businesses distribute all their cash flow to their owners with little in the way of cash reserves set aside.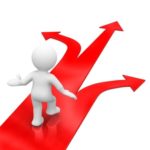 Businesses like these are called "lifestyle' businesses; and many experts  agree that up to 90% of all closely-held businesses operate just this way:  They are simply operated until they shut the doors.   This being the case, it's no wonder that 50% of all businesses end-up closing their doors unexpectedly.
When this happens, the only thing the business owner can fall back on is retirement savings, if there are any, including the business' 401(k), which often proves insufficient simply because it's funding limitations often can fall short of what an owner will need in retirement to preserve his/her pre-retirement lifestyle.
Many business owners intuitively understand that there business either does or should have resale value allowing them to cash-out their equity.  The problem arises, if they've waited too long to address this issue, is not only the ability to find a viable buyer with money, but even one that's 'bankable' – one able to arrange financing outside of the selling owner; after all, no seller wants to have to come back in and retake control of a now failing business.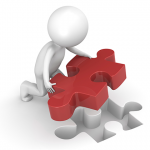 There are a number of solutions available to an owner who begins planning early – the earlier the better.  Just to provide one example, one solution is called the "One-Way Buy-Sell".
It's just one possible option among many, but you may find it interesting.  I caution, however, not to assume it's the right solution for you.  The best solution is one that's tailored to the business owner's unique circumstances; but, FYI, you may enjoy learning about this one.  You can get a copy of our One-Way Buy Sell Report by using the link below:
One-Way Buy-Sell Report
Enjoy,
Jim
---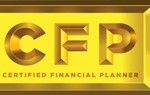 Jim Lorenzen is a CERTIFIED FINANCIAL PLANNER® professional and An Accredited Investment Fiduciary® serving private clients since 1991.   Jim is Founding Principal of The Independent Financial Group, a  registered investment advisor with clients located across the U.S.. He is also licensed for insurance as an independent agent under California license 0C00742. The Independent Financial Group does not provide legal or tax advice and nothing contained herein should be construed as securities or investment advice, nor an opinion regarding the appropriateness of any investment to the individual reader. The general information provided should not be acted upon without obtaining specific legal, tax, and investment advice from an appropriate licensed professional.
Jim's background includes founding, building, and selling five successful businesses and international consulting.  He has been the headline speaker at more than 500 national and international association and corporate conventions for clients such as Foster Grant, Hobie Cat, CapCities/ABC, H.R. Textron, Hearst Corporation, The National Management Association, the National Newspaper Association, and Cox Communications, as well as scores of state, regional, and national conventions.  Jim has also been featured on American Airlines' Sky Radio heard on more than 19,000 flights, as well as in The Wall Street Journal's SmartMoney magazine, The Profit Sharing Council of America's Insights, and has been published in the Journal of Compensation and Benefits, NASDAQ, and in scores of national and international association trade publications.