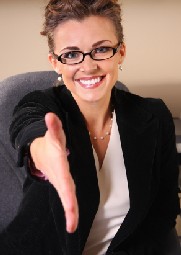 Show me a retirement problem and I'll show you someone with a planning solution packaged to solve it.
Unfortunately, too many people jump at great sounding packaged solutions without doing their homework.
In recent years, Medicaid Planning has taken center stage, particularly in the insurance community. And, it's no surprise.  Many people are concerned about having enough money to live on and the idea of spending down all of their assets to pay for long-term care.  Many will establish certain types of entities like trusts, give cash gifts to children, spend money on exempt assets or engage in other legal financial maneuvers.
There's no end to the ideas floating around; but, it's important to be sure the financial activities these people, usually boomers, are considering are legal, in addition to being smart.  But, even when using  perfectly legal activities, they still may compromise or delay some of their potential benefits from Medicaid.
Medicaid has something called "the look-back period".  What that means is you'll have to disclose, on the application required to collect Medicaid benefits, answers to extensive questions about your financial assets going back from three to five years.  Medicaid will "look back" to see whether assets had been illegally sheltered in order for the applicant to qualify for coverage.
No surprise.  Legal moves are permitted; however, transfers that took place during that look-back period will be scrutinized.   Even if they are deemed legal, they may incur some penalties.  For example, if you apply for Medicaid and had made an asset transfer (a gift, transfer into a trust, or other large transaction) within the look-back period, it may not necessarily disqualify you from receiving benefits, but it may delay the date when nursing home benefits begin.  Home care benefits are not affected by the look-back period.  There are many strategies for legally moving assets and timing the submission of a Medicaid application.
Best advice, talk with your estate planning attorney before making a move.  If s/he suggests a strategy you like, then it might be time to bring in a qualified financial advisor for the implementation stage.
Jim
—-
RESOURCES:
Visit Jim's Social Security Learning Center  
A Financial Conversation Checklist (does not require registration)
IFG's Financial Resources website.
Follow Jim on Twitter: @JimLorenzen
Jim on LinkedIn
Become an IFG client!  Don't play phone-tag; schedule your 15-minute introductory phone call using this convenient scheduler!
Jim Lorenzen is a CERTIFIED FINANCIAL PLANNER® professional and An Accredited Investment Fiduciary® in his 21st year of private practice as Founding Principal of The Independent Financial Group, a fee-only registered investment advisor with clients located across the U.S.. He is also licensed for insurance as an independent agent under California license 0C00742. IFG helps specializes in crafting wealth design strategies around life goals by using a proven planning process coupled with a cost-conscious objective and non-conflicted risk management philosophy.
The Independent Financial Group does not provide legal or tax advice and nothing contained herein should be construed as securities or investment advice, nor an opinion regarding the appropriateness of any investment to the individual reader. The general information provided should not be acted upon without obtaining specific legal, tax, and investment advice from an appropriate licensed professional.
– See more at: https://www.jimsmoneyblog.com/2014/08/retirement-planning-and-medicaid-maneuvers.html#sthash.hqy8mUJ9.dpuf