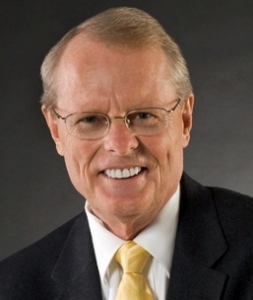 James Lorenzen, CFP®, AIF®
This was sent to us by one of my wife's friends;  I thought you might enjoy it.
To commemorate her 79th birthday , actress/vocalist, Julie Andrews made a special appearance at Manhattan 's Radio City Music Hall for a benefit. One of the musical numbers she performed was 'My Favorite Things' from the legendary movie'Sound Of Music'.   Here are the lyrics she used:
(If you sing it, it's even funnier.)
Botox and nose drops and needles for knitting,
Walkers and handrails and new dental fittings,
Bundles of magazines tied up in string,
These are a few of my favorite things.
Cadillacs and cataracts, hearing aids and glasses,
Polident and Fixodent and false teeth in glasses,
Pacemakers, golf carts and porches with swings,
These are a few of my favorite things.

When the pipes leak, When the bones creak,
When the knees go bad,
I simply remember my favorite things,
And then I don't feel so bad.
Hot tea and crumpets and corn pads for bunions,
No spicy hot food or food cooked with onions,
Bathrobes and heating pads and hot meals they bring,
These are a few of my favorite things.

Back pain, confused brains and no need for sinnin',
Thin bones and fractures and hair that is thinnin',
And we won't mention our short shrunken frames,
When we remember our favorite things.
When the joints ache, When the hips break,
When the eyes grow dim,,
Then I remember the great life I've had,
And then I don't feel so bad.

(I'm told Ms. Andrews received a standing ovation from the crowd
that lasted over four minutes and repeated encores. )
———————-
RESOURCES:
What's it like to work with IFG?  See "The IFG Difference!"
How much risk is in YOUR current portfolio?  Do you know YOUR "risk number"?
A Financial Conversation Checklist (does not require registration)
IFG's Financial Resources website.
Follow Jim on Twitter: @JimLorenzen
Jim on LinkedIn
Become an IFG client!  Don't play phone-tag; schedule your 15-minute introductory phone call using this convenient scheduler!
Jim Lorenzen is a CERTIFIED FINANCIAL PLANNER® professional and An Accredited Investment Fiduciary® serving private clients since 1991.   Jim is Founding Principal of The Independent Financial Group, a fee-only registered investment advisor with clients located across the U.S.. He is also licensed for insurance as an independent agent under California license 0C00742. IFG helps specializes in crafting wealth design strategies around life goals by using a proven planning process coupled with a cost-conscious objective and non-conflicted risk management philosophy.
The Independent Financial Group does not provide legal or tax advice and nothing contained herein should be construed as securities or investment advice, nor an opinion regarding the appropriateness of any investment to the individual reader. The general information provided should not be acted upon without obtaining specific legal, tax, and investment advice from an appropriate licensed professional.