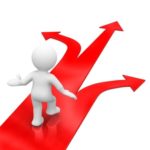 Jim Lorenzen, CFP®, AIF®
I came across some interesting stats in the most recent Journal of Financial Planning; I thought you might find a few of them interesting – I know I do.
A recent survey revealed that 65% of respondents said they mistrust the financial services industry.  Only 2% said they trusted financial professionals "a lot".  Yet, 58% of those with 401(k) plans said they wanted help choosing investments.
93% of Americans think that advisors who provide retirement advice should put their clients' interests first.  53% mistakenly believe that all financial advisors are required to do so.  Only 21%, however, understand the difference between a planner who is a fiduciary and one who is not.  Maybe this is what leads to the gap in trust.   50% of investors who work with a financial planner say they know for certain their advisor is a fiduciary.
It appears both investor education and advisor trust need to be improved.
Jim
---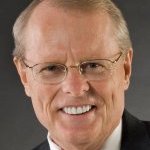 Jim Lorenzen is a CERTIFIED FINANCIAL PLANNER® professional and an ACCREDITED INVESTMENT FIDUCIARY® serving private clients since 1991.   Jim is Founding Principal of The Independent Financial Group, a  registered investment advisor with clients located across the U.S.. He is also licensed for insurance as an independent agent under California license 0C00742. The Independent Financial Group does not provide legal or tax advice and nothing contained herein should be construed as securities or investment advice, nor an opinion regarding the appropriateness of any investment to the individual reader. The general information provided should not be acted upon without obtaining specific legal, tax, and investment advice from an appropriate licensed professional.