Jim Lorenzen, CFP®, AIF®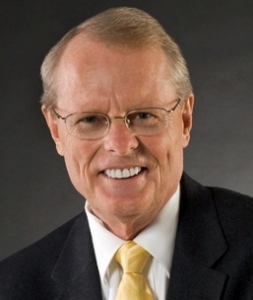 When most people think about estate planning, they think about protecting assets from estate taxation.  But, most people aren't worried about that liability.
You may be surprised to learn that the upper middle class, defined as clients with between $500,000 and $5 million in investable assets can also benefit from estate planning.    There are other issues, many never think about.
If you are concerned with any of the issues on this checklist below you may need an estate plan:
See if any of these are of concern to you:
       Do you have concerns about family members or beneficiaries that cannot manage their financial affairs?  In this case the estate plan can contain a trust to prevent these beneficiaries from squandering their inheritance, protect them from creditors, predators, lawsuits, and divorces.
       Are you recently divorced, or your spouse has recently died?
       Are you in a second (or later) marriage and/or have a blended family?
       Do you have a disabled child or beneficiary?  In this case the plan needs to be carefully structured to be sure that your disabled child or beneficiary continues to receive their crucial governmental benefits, because even a modest inheritance can cause loss of important benefits such as health care and housing.
       Do you have  a family or closely held business or hold  an interest in such a business?
       Do you want  to minimize the costs of administration of your estate (financial affairs) if you should become disabled or pass away unexpectedly?
       Do you want to leave money and things of value to people you care about?
       Are you looking to benefit charities or causes that matter to you?
It is possible to create an estate plan using trusts affordable for middle class families dealing with the issues mentioned above.  If these issues are of interest and you don't have a written plan in place, I may be able to provide you some guidance and assistance.  Just call my office at 802-265-5416, extension #1.