Jim Lorenzen, CFP®, AIF®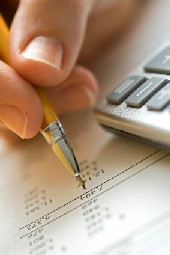 It isn't uncommon for people to buy things they don't need; and when it comes to annuities, it's often no different, and it doesn't help when (sometimes) an agent adds bells and whistles, in the form of elaborate policy riders, that the client will never use!
Today, because many baby-boomers are concerned about a lifetime income they can't outlive, annuity recommendations often include a guaranteed minimum withdrawal benefit (GMWB) rider.  The problem is that often it isn't needed.  Worse, the cost of the rider reduces the earnings potential for wealth accumulation by eating away at the interest clients would otherwise earn.
Rich Lane and Jeff Affronti, in the October 2015 issue of National Underwriter, cited an example of a buyer who purchased an annuity with $1 million in premium who paid more than $160,000 for this type of rider – and it ended-up being a benefit the client wasn't even going to use!   They pointed out that the example may be extreme; but, the point is no less valid:  It's a waste of money if it isn't used.
In today's low interest rates, it may not be the best choice to add an income rider over selecting the appropriate rate of return.  The GMWB rider may sound great, but during the accumulation stage the focus should be on accumulation.
If income is needed down the road, a deferred annuity will allow the client to turn-on (annuitize) the income stream.  If they need income now, simply purchase a single premium immediate annuity (SPIA) that allows instant access to funds that can be used to supplement Social Security.  For a guaranteed income, it's probably the highest payout for the money available today.
Deferred annuities have an income stream 'built-in' to the product – they all have a basic fundamental feature that allows the owner to elect an income stream on or before the maturity date – and it doesn't cost a thing.
Something to bear in mind.   You might find our Income Annuity Primer helpful.
Jim