Jim Lorenzen, CFP®, AIF®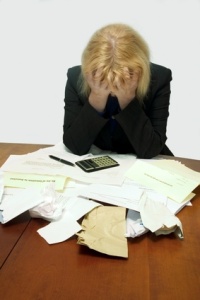 The Bipartisan Budget Act of 2015, passed by Congress and signed into law by President Obama on October 30, 2015, will dramatically impact two Social Security claiming strategies: restricted application benefits and voluntary suspension benefits.
Passed in order to eliminate unintended loopholes in Social Security verbiage, Section 831(a) and 831(b) of the Bipartisan Budget Act of 2015 effectively make dramatic changes to restricted application benefits and voluntary suspension benefits.  These benefits, partnered with file-and-suspend claims, allowed retirees to earn an additional $35,000 to $60,000 over the course of their retirement and can make a significant difference in retirees' future retirement income.
Section 831(a): Restricted application
Up to now restricted applications allow those people who are full retirement age (FRA), to file a restricted application on their spouse's record, allowing them to collect half of their spouse's payment, while their own benefits continue to accumulate.  That was then.  No longer.
After April 30, when a retiree files, they will receive the highest benefit they are entitled to and will not have the flexibility of choosing between receiving benefits based upon their own record or their spouse's record.   This means once a retiree reaches full retirement age (FRA), s/he will solely receive the highest benefit available to them.   So now, in order to receive delayed retirement credits, they will simply have to wait to file for benefits.  This is a concept is known as "deemed filing," and was previously  applicable only for those who had not yet reached FRA, but will now apply to those reaching FRA and beyond.
There's more.
Retirees can no longer elect to use a restricted application to draw upon spousal benefits while their benefits continue to grow.
The restricted application strategy for only spousal benefits, with ability to switch to their own benefits after they've accumulated further, will now be an option only for those people born January 1, 1954 or earlier. As long as a retiree is 62 by December 31, 2015, they can utilize restricted applications. However, if they don't fall into this category, they will have to consider other options.
831(b): Voluntary suspension or "file and suspend"
Voluntary suspensions allow the lower-earning spouse, spouse A, to draw benefits based upon spouse B's record while spouse B's record is suspended. This allows spouse B's benefits to grow by 8 percent until age 70.   No more.
Under the new law, spouse A will no longer be able to receive benefits on spouse B's record while it is suspended, and conversely, if spouse A files for benefits and suspends, he/she will not be able to receive benefits on anyone else's work record.   In short, if a retiree suspends their benefits, he or she cannot draw off of anyone else's record and no one will be able to draw off of his or hers.
That's not all.  The law effectively eliminates the ability of individuals to request a retroactive lump sum for all benefits between the date of filing and the date of suspension.   Up to now, retirees could "file and suspend", and then elect for a lump sum of the benefits that would have been paid if the record had not been suspended until age 70 – an especially attractive feature for those people who have had poor health and would benefit from enjoying the present value of their money, rather than receiving it over the course of many years (in the form of the 8 percent higher valued payment).
Under the new law, people who have reached FRA and suspend benefits within the first 180 days of enactment of the new law will be able to take advantage of the old "file-and-suspend" rules.  Those filing more than 180 days after enactment of the bill will not, and will have to utilize alternative Social Security strategies.
Who do these changes affect?
These changes primarily affect married couples, but do in fact have some implications for those filing as single and divorced.
Single people will no longer be able to file-and-suspend at FRA, and then collect a retroactive lump sum. They will now have to take the highest benefit available to them at the time of filing.
Divorced persons will now be able to draw off their ex-spouse's account only for "spousal benefits" if the ex-spouse has an active Social Security account. This means if their ex-spouse suspends their benefits, the divorcee filing will be left without that source of income until their ex-spouse chooses to make it active again.
Widows or widowers planning for retirement will not be affected and can continue to take advantage of restricted applications for survivor's benefits.  Additionally, those who have already executed a file-and suspend strategy or a restricted application will continue to receive those benefits.
It's important to remember Social Security optimization is different from 'maximization'.  It's not how much you receive; it's how much you get to keep after taxes that counts.
If you'd like to get started on your planning, your first step can begin here!