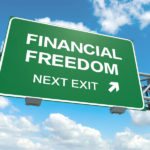 Jim Lorenzen, CFP®, AIF®
I came across this video on the Five Myths of Retirement – It's by Northwestern Mutual.  I have no relationship with them; however, it's an excellent educational video and I thought you might find it interesting.

We know that many retirement expenses are guaranteed; but, how of the income required to meet those expenses is also guaranteed?  If having a guaranteed income floor is important to you, we have another educational video you might enjoy viewing.
If you wo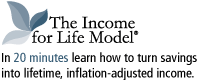 uld like to see it, grab a cup of coffee – it's about 20-minutes long – and you'll learn about a process for arranging assets that may be eye-opening,  you can do so by clicking here.
Your Roadmap?
This educational video depicts an eye-opening strategy.  The specific financial tools used to implement this strategy will be different for each individual, depending on specific needs and desires; but, it is a strategy that could put retirement on 'auto-pilot'.  Keep in mind, this is but one strategy for addressing retirement income needs.  There are others.  The one that's right for you would depend on your plan
The plan comes first.  We don't do "ready-fire-aim".
If you would like help, of course, we can always visit by phone.
Enjoy!
Jim
---
Jim Lorenzen is a CERTIFIED FINANCIAL PLANNER® professional and An Accredited Investment Fiduciary® serving private clients since 1991.   Jim is Founding Principal of The Independent Financial Group, a  registered investment advisor with clients located across the U.S.. He is also licensed for insurance as an independent agent under California license 0C00742. The Independent Financial Group does not provide legal or tax advice and nothing contained herein should be construed as securities or investment advice, nor an opinion regarding the appropriateness of any investment to the individual reader. The general information provided should not be acted upon without obtaining specific legal, tax, and investment advice from an appropriate licensed professional.