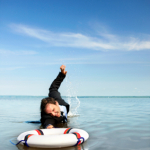 Are we in the midst of a 401(k) failure?  Some time ago, PBS aired an excellent program on retirement and how the various generation, including baby boomers, are being affected by their planning – or failure to plan.
It's an hour-long program entitled, "When I'm 65".  The program addresses savings rates, withdrawal rates, investment pitfalls, issues to address, pitfalls to avoid, and even the difference between advisors, including the fiduciary standard – what it means and why it's different from the 'suitability' standard adopted by product sellers.  It also discusses the recent legislation affecting the advisory industry and consumers and even addresses annuities –  insurance-based products widely misunderstood by much of the general public who tend to see things through an 'either-or' lens (for additional information on income annuities, you can access a 'primer' here).
This PBS program is well worth watching. You may even want to forward it to someone who you think can benefit. You can see it here – scroll down to the video.
There have been questions about the failure of the 401(k) system that have been discussed in the media from time to time since the 2008-9 market meltdown.   This topic was addressed in a Frontline program some time ago and also well worth watching:

I addressed this issue myself in a webinar I recorded last year.  It's also about an hour long; so, for those of you who aren't faint of heart, you can access it here.  I think you might find it interesting, as well.
Hope you find all of this worthwhile and helpful.
Jim