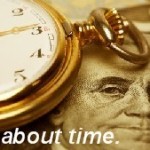 Jim Lorenzen, CFP®, AIF®
It's one thing to simply 'maximize' your Social Security, it's another to know just how taxation and the future health care costs will impact your plans.
Your planning solution should be able to:
Quickly provide estimated health care costs in retirement for individuals or couples.
Incorporate Medicare Parts B and D, Medigap and out-of-pocket care expenses.
Calculate the total lifetime cost of health care in current dollars.
Provide a side-by-side comparison of your lifetime health care costs with projected Social Security benefits
Create a full financial picture to address your best interests.
And, remember, Social Security is taxable income.  You may be interested in this report, "Retirement and Social Security".
Jim
See "The IFG Difference"
Jim Lorenzen is a CERTIFIED FINANCIAL PLANNER® professional and An Accredited Investment Fiduciary® serving private clients since 1991.   Jim is Founding Principal of The Independent Financial Group, a fee-only registered investment advisor with clients located across the U.S.. He is also licensed for insurance as an independent agent under California license 0C00742. The Independent Financial Group does not provide legal or tax advice and nothing contained herein should be construed as securities or investment advice, nor an opinion regarding the appropriateness of any investment to the individual reader. The general information provided should not be acted upon without obtaining specific legal, tax, and investment advice from an appropriate licensed professional.